| | |
| --- | --- |
| | The Car Wash Guys are the first mobile car wash franchise in the world to offer equal opportunity franchises for women. |
The Car Wash Gals is a customized franchise, especially made for women. Our franchise prospective team members asked for it, so as a customer driven company, driven to excellence, we delivered!
We have designed our Car Wash Gals equipment with self winding hose reels, ergonomically designed wands and light weight hose to keep the work fun and not too strenuous so as not to pull muscles or hurt your back. Many of our Car Wash Guys crews have even requested this package to ease the pain of the long days and hard work.
| | |
| --- | --- |
| This new "Mobile POS Solution" (Point of Sale) enables the Car Wash Gals to collect their money electronically. | |
The old "slider" credit card machines were too hard to use, and when forced often jammed up in the process.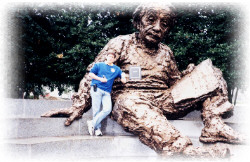 Of course we cannot take 100% credit for these innovations, we have to thank other brilliant minds. Especially our women owned franchisees. We also wish to thank Susan Kezios, who asked our founder in Chicago, Illinois; "How many franchisees do you have who are women?" In the early days our percentages were low, needless to say it did not impress **Mrs. Kezios, found of "Women in Franchising" and "The American Franchisee Association." Mr. Winslow, our founder pledged to rectify this. Today we now also offer "The Car Wash Gals" franchises.
**Mrs. Kezios and her organizations do not and will not endorse any franchise for reasons of conflict of interest. As a matter of fact our founder has had words with her staff, over the use of her name on this web-site. As you can see our founder is unintimidated by political rhetoric, and has decided that it should remain.