The Car Wash Guys of Palm Springs were busy all day helping the local chapter of boy scouts. There was a never ending stream of cars. Happy customers gladly donated to the cause in trade for a clean car.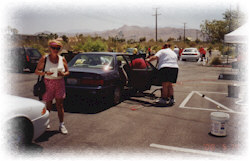 They vacuumed all day. They vacuumed paper, napkins, pretzel crumbs, and dog hair.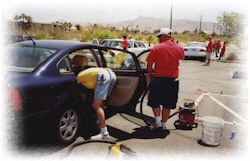 They used five vacuums, three extension cords, and twelve bottles of window cleaner.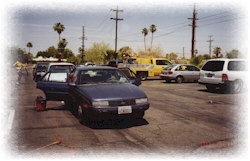 Then came the washing team, comprised of boy scouts, fathers, and little brother and sisters.
They soaped...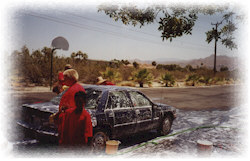 And they soaped...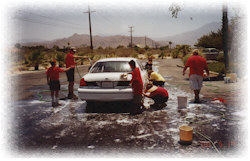 And they soaped...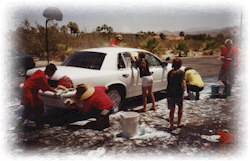 And, finally, they rinsed, using the low volume pressure washers of The Car Wash Guys, saving over 3,150 gallons of water for the days event.
The boy scouts and their fathers dried each car to perfection, ensuring happy customers and repeat patronage for next year's annual Palm Spring car wash fundraiser.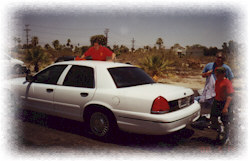 And where were all the mothers during the annual fundraiser? Counting the proceeds for the year's jamboree trip.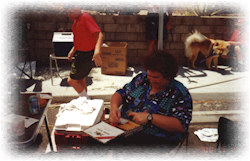 This fundraiser was organized by the Boy Scouts of America of Palm Springs and Tim Bloom of Wash Guys.


Copyright 1993-2023, The Car Wash Guys. All rights reserved.
Site designed by: Rick Rome Creative