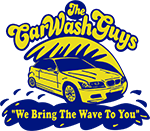 The Car Wash Guys® offers vehicle wash, vacuum, and wax services for vehicle fleets both small and large.

Convenience…
Eliminate the hassle of going to a car wash, getting wet and not getting the results you want. The Car Wash Guys® brings the wash right up to your car. We have been doing this for decades so our techniques for getting your car glistening clean are finely tuned. Get the results you want without leaving your home or office.
Water Conservation…
The Car Wash Guys® uses methods and technology to achieve the lowest amount of water usage possible, on average this is under 2 gallons of water per vehicle.  We also have the capabilities for water reclamation, and can use drain cover technology to prevent any spill off into the drainage system, when we retrieve water spillage it is then clarified, recycled and separated.
Fast…
The Car Wash Guys® has, over the decades mastered the art of mobilizing car washing and detailing services for individuals and fleets. Our service professionals are fast and detail oriented and our techniques have been perfected over the course of 3 decades..
Custom Fleet Wash Quote
Following is the information we will need to prepare your custom quote.  When you have gathered these details, please call us directly at (818) 519-9344, for a custom quote.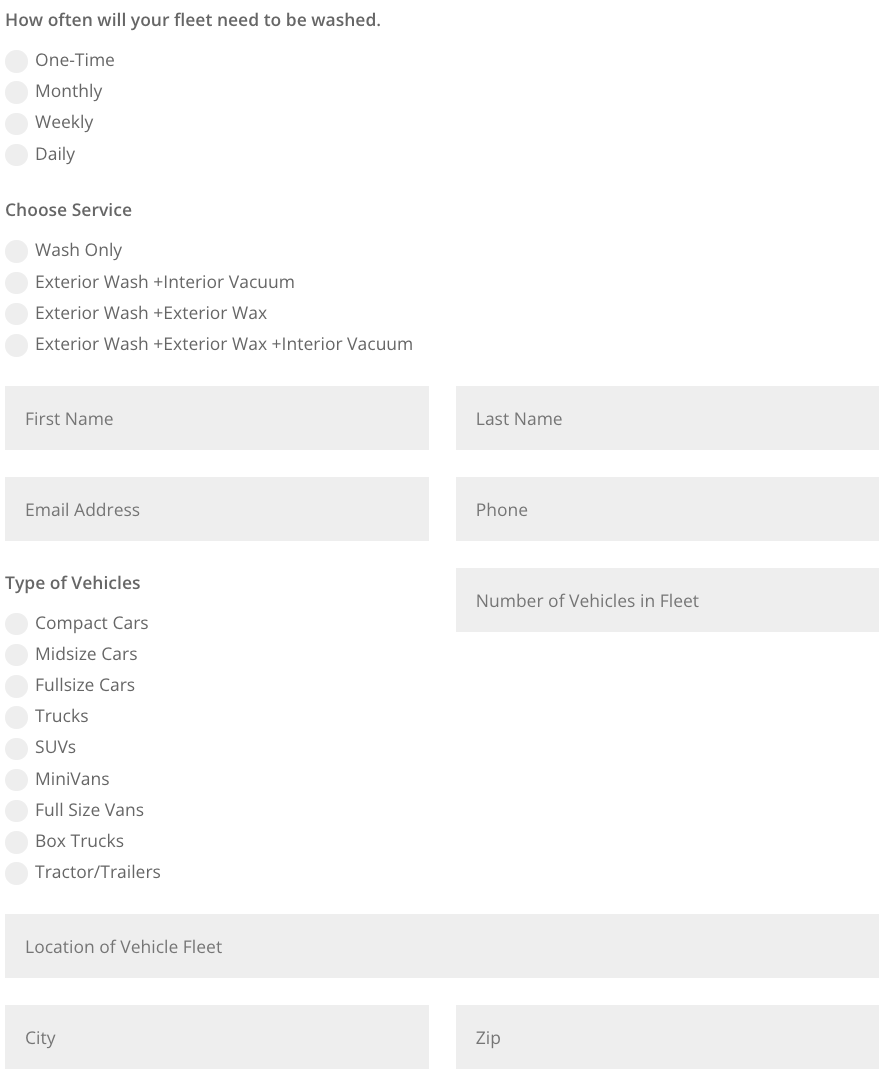 There is no question that a polished vehicle fleet enhances your company's public image in the transportation business market. A polished fleet is what The Car Wash Guys® on site vehicle fleet wash services provide you with. The Car Wash Guys®  has been a dominant presence in the Conejo Valley, Camarillo, and up and down the Ventura coastline since 1989.  We specialize in large-scale contracts and can carry out a vehicle fleet wash for you, on your schedule and at the frequency that is right for your needs. We can service your vehicle fleet during off hours when your vehicles are parked and not in use including on weekends.
Daily, weekly and monthly on site fleet washing options are available for contract rates. The Car Wash Guys®  also provides monitoring the fleet wash frequency for future requirements to help with budgeting. The Car Wash Guys®  has a reputation for excellent service and results that spans 3 decades.
Cars, Vans & Pickups - $30 each
BoxTrucks & Buses - $40 each
Tractor Trailers - $40 each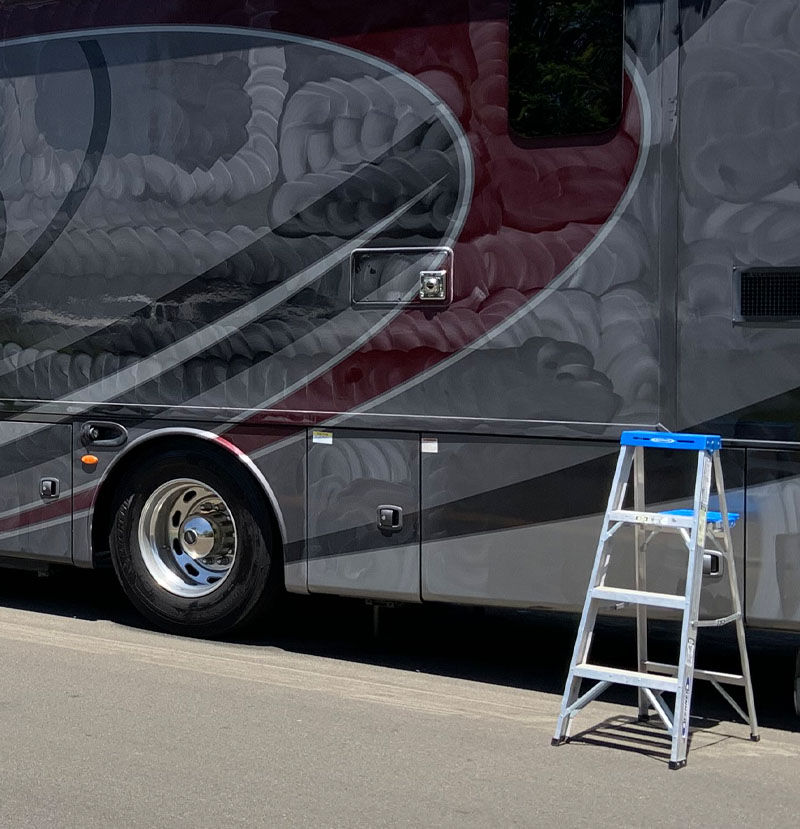 Cars, Vans & Pickups - $25 each
BoxTrucks & Buses - $35 each
Tractor Trailers - $35 each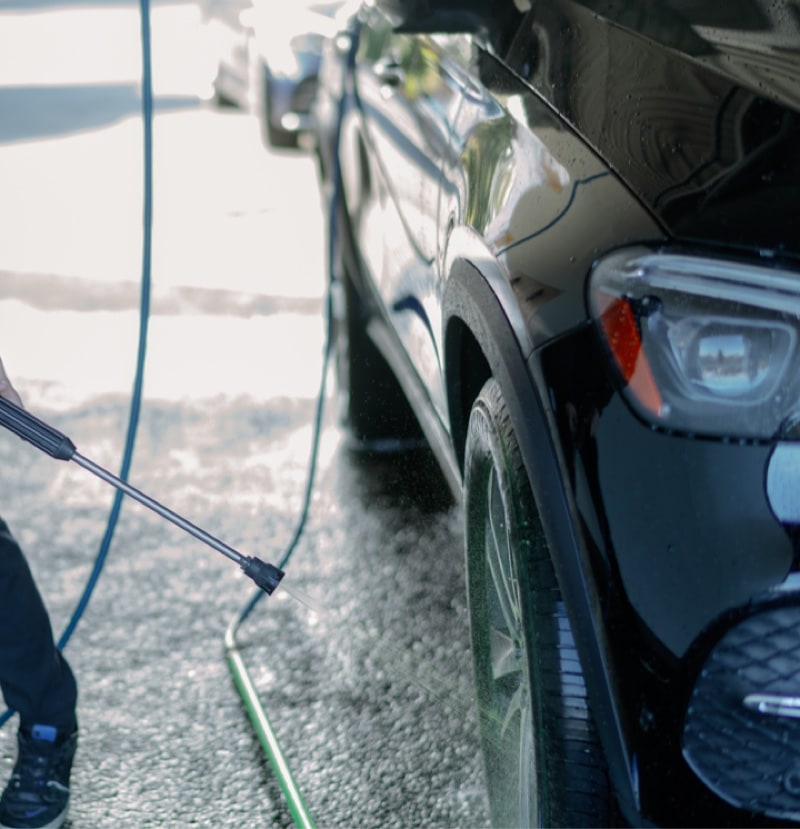 Cars, Vans & Pickups - $10 each
BoxTrucks & Buses - $20 each
Tractor Trailers - $20 each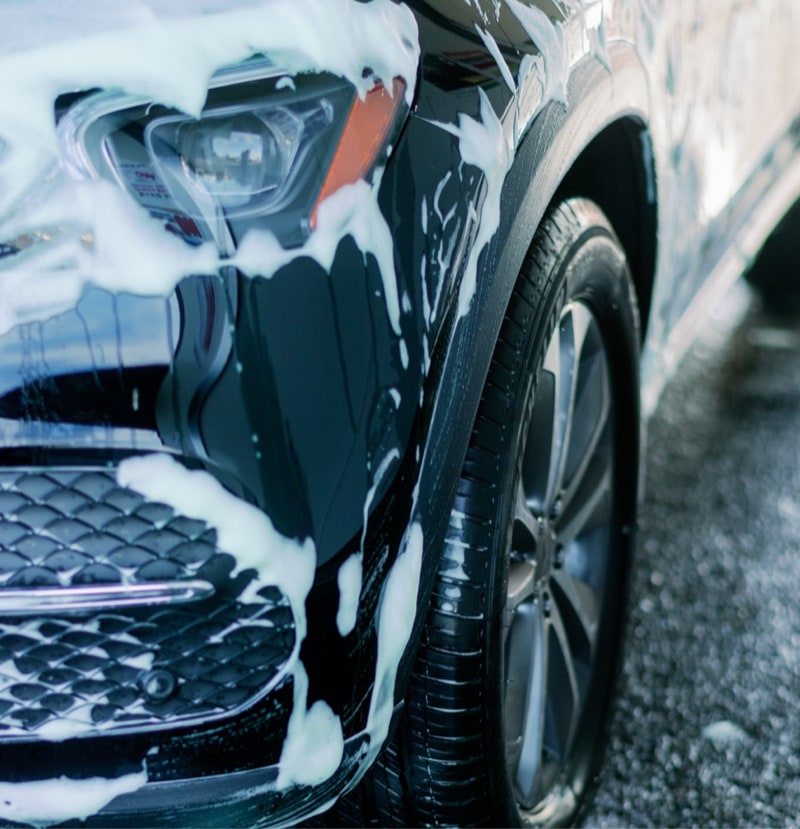 Open Weekly
from: 8am – 12pm Tuesday
from: 8am – 1pm Thursday
from: 8am – 5pm Friday
from: 5am – 7pm Saturday