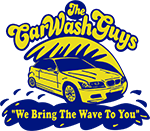 The History of Lance Winslow
Lance Winslow is the founder of Team WashGuys, and was formerly President and Founder of Car Wash Guys.  He has operated three other mobile washing businesses. From 1979 until 1984, Lance operated an aircraft washing service at three different airports under the names Speedy Waxers and Aero Speed Waxing. These companies were sold to finance Aero-Auto Wash in 1985. From 1981 to 1985 he also sold aircraft under the name Speedy Aircraft Finders.
Recently Lance's genealogy and ancestry was traced all the way back to the Mayflower Voyage. Both Edward Winslow, later a Governor and Governor Bradford of the Mayflower are ancestors to Mr. Winslow. This may explain his passion to fight for what he believes is right and never give up.
Lance Winslow soloed five different types of aircraft on his sixteenth birthday, soloed a glider at sixteen, became a private pilot at age seventeen and started the world's first computerized aircraft multi-listing service before the fax machine was popular or widespread computer use. During this time, Lance was also the Western Regional Advertising Representative for The Pacific Flyer, a major general aviation newspaper.
Lance then operated Aero-Auto Wash until April 1990 and in June of 1989 Lance Winslow founded The Car Wash Guys. He later decided to capitalize on his concept and began to franchise. He created Car Wash Guys for this purpose. It was later determined, after 3 years of franchising, that the market potential of the washing industry and related service industries were clearly underestimated. Lance Winslow estimates the industry potential of his market sectors at several hundred billion dollars. 
In early 2001 Lance Winslow retired from the WashGuy Franchise company to pursue The Car Wash Guys. Lance's outside interests include travel which he has done a vast amount of, including visiting every city in the United States with over 10,000 population.  He also enjoys running a Think Tank and engaging in intellectual discourse. Carrying on from tradition dating back to high school, Lance Winslow is an ultra runner (trail runner) in his spare time.  Additionally, having an eye for detail Lance also has made a hobby of building hundreds of complex model aircraft.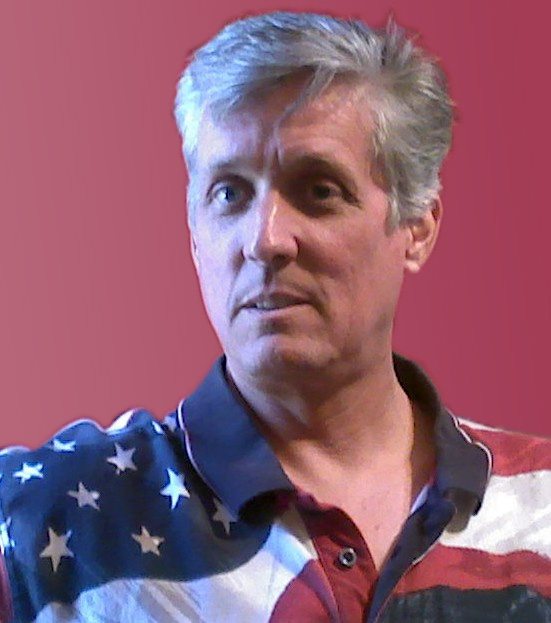 Past Clients…
Large companies that Lance and his team have washed for:
AT&T
GTE
Pacific Telephone
The Gas Company
Federal Express
County of Ventura
Cities of Ventura
Fillmore, Oxnard
Pt. Hueneme
Simi Valley and Camarillo
U.S. Postal Service
California Highway Patrol
Cal Trans
Chevron
Union 76
Texaco
Conoco
Exxon
General Motors
Northrop
Hewlett Packard
Quizno's
Speedy Auto Glass
Everest & Jennings
State Farm
Nabisco
Orowheat
Frito Lay
Gallo Wine
Coca Cola
Emery Express
G.I. Trucking
Viking Freight
Willig Freight
CWX
Ryder Transportation
Penske Leasing
Mother's Cookies
Coor's, Budget
Avis
Hertz
Dollar
Enterprise Rent-A-Car
Montana Power
Subway
Taco Bell
Macon Power
Waste Management
The Green Team
Frieghtliner
Peterbilt
Isuzu
Select Truck
IDEA Lease
BFI
Schumberger
Hyatt
Wendy's
McDonalds
7-11
Budweiser
Arby's
Back Yard Burgers
Blockbuster
B of A
Bennigans
J.B. Hunt
Wal-mart
Taco Cabana
Swift
Fed Ex Ground
RPS
MBE
Blackeye'd Peas
Chili's
Corporate Jet
Millionaire
Fudruckers
Good Times Burgers
Home Depot
K-Mart
KFC
Lowes
Marriott
McDonalds
Midas
Pepsi
Pizza Hut
Pizzeria Uno
Public Storage
Perkins
His team has also washed for the U.S. Air Force, FBI, California Air National Guard, small charter outfits, FBO's and flying clubs. They have experience washing trains, boats, heavy equipment, concrete and graffiti removal. This year alone his team has acquired corporate employee washing orders at Oracle, 3-Com, Countrywide Funding, Cisco Systems, Blue Cross, Litton, Teredyne, Intel, Card Service International, AMD, Imation, Amgen, Wells Fargo, and State Farm. Fleet washing contracts signed so far in 1998 include SFO Airporter, United Airlines, Smart Shuttle, City of Brisbane, City of Calabasas, Las Virgenes School District, Laidlaw, Durham Transportation, Department of Water and Power (Los Angeles), Metrotrans, Oak Park School District, etc. (of course, this is just a partial list).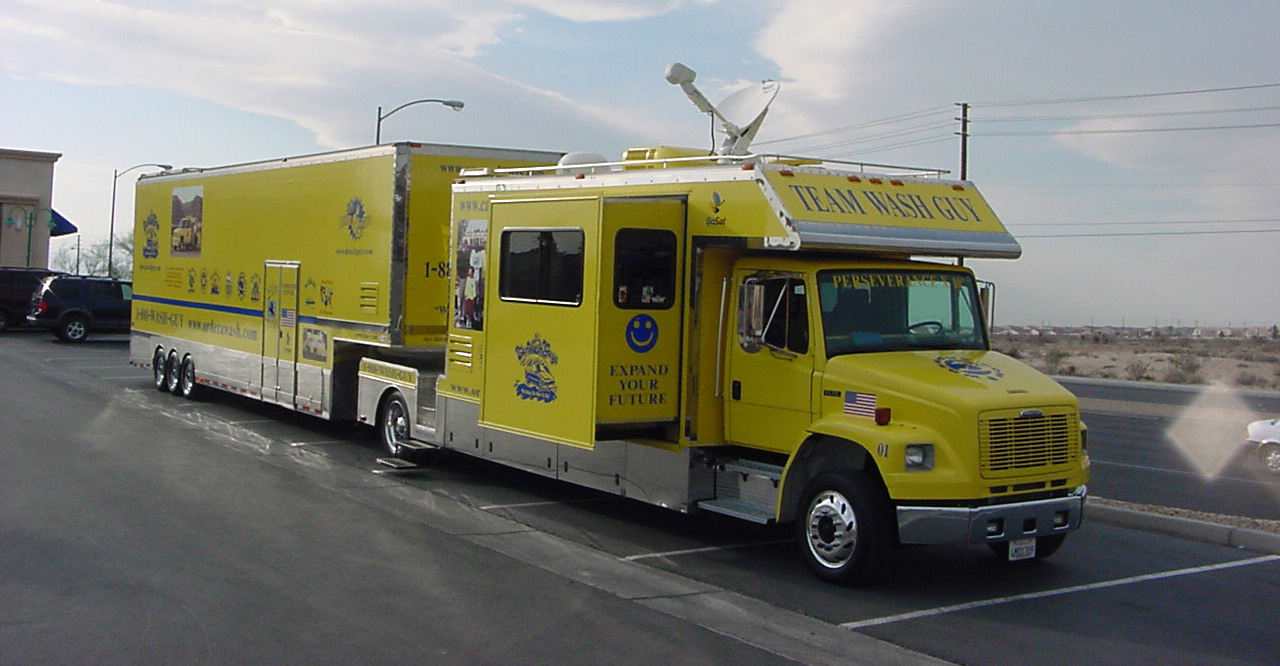 Lance's mobile command center
Lance Winslow is also a truck driver, driving the Mobile Command Center around the country from city to city, testing special oil additives, bio fuels and alternative fuels in the truck over those years. The Command Center operated from 2000-2010, when Lance settled operations in Indian Ridge at Palm Desert. Lance offers his expertise to those companies and individuals who he believes are on the leading edge for modest fees as an outside consultant or board member.
This mobile command center has visited every city in the United States over 10,000 in population over a seven year period. It also served Lance Winslow well during the peak growth years of the Car Wash Guys while he sold 187 franchises serving 450 cities, 100 major markets, 23 states and four countries. Having a corporate office on wheels allowed Lance to accomplish great things and monitor his growing empire of franchises.
Lance has always loved innovation, and thus, he has set forth a concept to re-vitalize American ingenuity, invention, and innovation to bring the USA into the new millennium.
Lance's interests
Lance Winslow was a Junior Olympic AAU track and field champion starting at age ten which culminated into a track scholarship to college, which he chose not to take advantage of. During his youth, Lance posted four consecutive years of no defeats. He continues exercising, although mostly on a carbon ten-speed road bike now. In addition to track and field, Lance was involved in other team sports, including soccer, which he played for 7 years. Four years in AYSO- American Youth Soccer Organization, 2 years of Club Soccer and one year in HS.
Lance had early interests in architecture and the sketching of WWII aircraft. He built many plastic and balsa wood aircraft models. He also built and airbrushed 100's of army tanks and other military models. Later he got involved in HO scale railroad models. 
Lance is also an accomplished motorcycle street racer and got into much trouble in his youth when he was not on the race track, most of which was blamed on his warrior genes, as his dad was a US Navy fighter pilot. In high school Lance Winslow was senior class president, four year varsity letterman and voted Most Likely To Succeed. He was President of his high school's Future Business Leaders of America club and Chess club.  Lance was in the Civil Air Patrol and the Boy Scouts Aviation Explorers while learning to fly as kid, in the years of 1980 to 1985.
Currently, Lance is preparing for a long-distance cycling ride across the USA, perhaps – a two-way trip?
Lance's E-Books
Lance has written a number of eBooks which remain free to the public. Mr. Winslow realizes that sometimes giving information to the public is more important than merely selling eBooks Online. Below are a sample of E-Books written by Lance Winslow, which you can download and read. One has over a million downloads over a 10-year period; How to Run a Successful Car Wash Fundraiser.
Lance now has 200 eBooks online for sale, many are collections of his articles and essays, while others are stand alone books. His goal is to have 300 online by the end of 2012 and break Isaac Asimov's record by 2013. If you would like to discuss any of the topics in the eBooks listed below, please contact Lance Winslow by email; Lance [at] CarWashGuys [dot] com. This is only a sample of some of the older eBooks he's completed thus far.
Lance is currently working on four eBooks, and would entertain a co-author strategy if you are interested. These books are:
The Future of Human Sports
How to Run a Successful Shoe Drive 
How to Start an Art Group
How to Start a Writing Group
How to Successful Lose Weight
Navigating the World of Online Dating
If you are interested in reading more interesting eBooks and information you will find much more at Lance Winslow's Online Think Tank;
https://www.worldthinktank.net/readingroom.shtml
Industry Books by Lance Winslow on
Amazon for Kindle Users:
Aircraft Cleaning and Detailing
Science Fiction Collection – Short Stories
Future Weapons System Concepts
Lance Winslow 's Charity Efforts
Lance Winslow personally has assisted non-profit groups in raising over $500,000 in funds for their organizations. In 1995 he rode his bicycle from Oregon to Mexico 1360 miles in six days in a pledge drive for the Special Olympics. He was Deputy Grand Marshall and Honorary Sheriff for the county's largest parade and largest non-profit fair west of the Mississippi. Lance has been active in the Optimist Club, International and Kiwanis Clubs. He understands local politics having run in two consecutive elections for a city council seat.
Lance was appointed to the county's Council on Economic Vitality. He also served on the California Association of Governments. He founded the Neighborhood Mobile Watch Patrol which involves small businesses, chambers of commerce, police departments and cities. The entire program is privately funded. He also introduced a program where local businesses could sell their wares on the Internet, providing jobs, additional revenue for civic groups and increased sales volumes for many local merchants just as the Internet was getting started.
During the aftermath of the Northridge, California earthquake Lance reconstructed a water purification plant for Unilab, a medical clinical laboratory testing corporation. His innovation in marketing has propelled The Car Wash Guys to celebrity status in many cities. Known for this enthusiasm, exuberance and motivation, Lance Winslow is a speaker for MBA programs at top colleges and universities.
Lance worked with the County of Ventura to design a NPDES permit for the Regional Water Quality Control Board in California to comply with the EPA federal Clean Water Act. He wrote many of the Best Management Practices for surface cleaners, a category in which mobile washers and detailers fall into, for storm water non-point source discharges.  These same BMPs are now used all over the United States to help preserve our fresh water supply.
Lance Winslow was recognized by the City of Los Angeles for their storm water discharge program. Lance wrote a manual for the cities program which allowed continued car wash fundraising efforts to exist even though at the time they were in conflict with the California Water Codes 13260-13280, and the EPA. Wash Guys BMPs are also available online through many governmental informational web sites.  Many government agencies have linked to their web site to WashGuys procedures as a way to help others comply with real environmental concerns.
Lance is in the process of forming his own foundation to help the World, LanceWinslow.org and hopes to have it fully formed and funded sometime in 2015. The Foundation will be an extension of Mr. Winslow's commitment for the betterment of all mankind, a lifetime pursuit.  Lance had developed over three years, a special sleep schedule, Lance skipped sleeping every third night putting in 36 hour marathon days so he could finish projects.  The other days he put in 14-17 hour days taking no days off.  This experiment did not work, having affected Lance's positive outlook on the world.
Mr. Winslow is a Futurist. Lance is also a member of the Federation of American Scientists, yet is bothered by many of their views. Being an Entrepreneurial Capitalist by nature he is also a member of The Ayn Rand Institute. Mr. Winslow, as founder is organizing chapters for The OTT – Online Think Tank to help network the most brilliant minds of the Planet. He is actively recruiting members now; Online Think Tank .
Lance continues his volunteer efforts to this day and has been  actively involved in Chamber of Commerce activities, civic events and volunteerism. Often working to find solutions to issues concerning water, energy, employment, crime, education, traffic, economic development and modifications of local ordinances, rules, taxes, and laws which promote efficiency, free-markets and higher quality of life. Below is a quick video on Lance's thoughts on "wealth and poverty" from a philosophical perspective…
Industry Features
The Wall Street Journal Thursday, December 3, 1998

Standing Out From the Crowd
New Companies Take Offbeat Path to Profits
By Julie Bennett
Scott Menough of Denver found he was growing weary of being a dentist. So when staring into the mouths of strangers became a grind, he did what 600,000 other Americans have done in the last 30 years and started a franchise business. Today, Mr. Menough owns and operates two Colorado Wild Birds Unlimited, Inc. franchises with his wife Sandy. He says the subject matter and work schedule makes for an easier lifestyle. We like people and nature," he says. "And best of all, birds don't have teeth."
Firm Hold
While franchising has taken a firm hold in the restaurant industry, retail franchising has lagged behind. In the universe of 2,158 U.S. and Canadian franchise systems tracked by Robert Bond, publisher of "Bond's Franchise Guide," Oakland, CA, 328 are retail franchises, compared to 936 service concepts (with almost 700 fast food and full-service restaurants).
The Strongest retail and services concepts are the oldest – Southlands' 13,819 7-Eleven convenience stores, several chains of drug stores, and tool selling giants Matco Tools, of Snow, Ohio, and Snap-on Tools, of Kenosha, Wis. All other non-traditional retail franchises, including bird stores like Wild Birds Unlimited, make up only 5% of franchise systems.
Mary Tomzack, president of Franchisehelp, Inc., of Elmsford, New York, a franchise consulting company, says she feels that the heavy advertising needed to launch and support most retail businesses is too expensive for the entrepreneurs who start franchise companies.
Managing a large retail operation with dozens of employees may be beyond the reach of the average franchise buyer, says Mr. Bond. The 4% to 8% cut in gross revenues franchisees must pay to their franchisors as royalties may bite too deeply into retail margins. When computer prices dropped this year, several franchised computer retailers disappeared.
However, sales of used computers are doing well. That is one indication of the relative health of the secondary market for retail goods – consumer demand for exercise equipment, "near new" little girls' party dresses, and the like, is growing. Tom Emmel, a retail analyst with the John G. Kinnard brokerage firm in Minneapolis, says that because real income has remained flat for over 20 years, "people are getting more creative in finding sources of supply for the products they want and are more willing to buy used goods."
Franchise firms are cashing in on this trend. Cash Converters, an Australian resale franchise with over 500 stores around the world, recently started selling franchises in the U.S. And in less than a decade, Grow Biz International of Minneapolis has grown into a resale powerhouse, with 1,200 franchisees posting $500 million in annual revenues. It sells "gently used" merchandise from six retail concepts: Once Upon a Child, Computer Renaissance, Music Go Round (musical instruments), It's About Games, Play It Again Sports and the newest, ReTool.
Play It Again Sports, with 700 stores, has become so successful that franchisees often run through the used items in stock and now sell 60% new merchandise, says Richard Kamman, a franchisee who owns five stores with a partner, Salli Burrows, in Pittsburgh, PA. Although their stores usually buy and sell common gear like gold clubs, hockey skates, and exercise equipment 'as seen on TV,' the partners will sometimes take an odd item, like a gymnastics horse or a unicycle, Ms. Burrows says.
While all families don't lack the money to spend on full price merchandise, most working couples do suffer from a lack of time. This has generated a greater demand for on-the-go products and services, says Jerry Wilkerson, past president of the International Franchise Association, a Washington, D.C. trade group and now president of Franchise Recruiters Ltd. In Crete, Ill. Providing these services, from lawn care to pet sitting, has become a multi-billion dollar industry. According to "Bond's Franchise Guide" for 1998, over 43% of franchise systems provide some kind of service to consumers, businesses, or both.
Lance Winslow III has tapped into both marketplaces with The Car Wash Guys, a company he started three years ago in Agoura Hills, CA. Mr. Winslow and his 37 franchisees drive bright yellow mobile car wash trucks, equipped with hot water tanks and high pressure hoses. Customers who don't have time to drive their own automobiles through the local car wash pay an average of $10 to have the car wash come to them. Franchisees also wash down truck and bus fleets in business parking lots and blast graffiti off walls.
Mr. Winslow now has franchisees in eight states and has started a second company, Detail Guy USA. "I'm 34," says Mr. Winslow, "but the market for this is so hot, I wish I were 10 years younger."
Older auto services franchise companies are also looking for more convenient ways to serve customers, says Don Hakes, division president of the energy finance group of Franchise Mortgage Acceptance Corp. in Parsippany, New Jersey, a major franchise lender. Instead of offering just one service, like oil change or muffler repair on-site, it makes more sense to provide multiple services, he says. The 2,300 franchisees of Midas International Corp. in Chicago, with 1997 sales of $596 million, now sell car batteries as well as muffler systems.
Staying Competitive
To stay competitive, Prescision Tune Auto Care in Leesburg, VA purchased nine other companies last fall and now offers its 650 franchisees a menu of three concepts: Precision Auto Care, Precision Lube Express and Precision Auto Wash. Franchisee Ed Zatta says his customers in Ohio, PA and West Virginia like the convenience of having their oil changed without leaving their cars. His Precision Auto Care franchises even perform major repair work without an appointment.
The oldest retail and services concepts are
Still strong, but unusual firms are now proving
that where there's a niche, there's a way
James Hay, Precision's vice president of North American operations, says that the multiple options are so successful that the company is expanding rapidly into Mexico, Taiwan, Brazil, Indonesia and other countries where people drive older cars.
Franchisees whose franchisors do not offer such options are co-branding, that is, putting two or more auto service franchises in the same location. Alan Korpi runs a car care cluster – a Valvoline Instant Oil Change, Tuffy Auto Service Center, car wash and truck accessory shop – at the same intersection in downtown Bemidji, Minnesota.
North America's 187 business services franchises are also making life more convenient for small business owners by serving as their neighborhood printers, shippers, accounting firms and sign shops. Corporate downsizing has provided a double boom for this industry. Thousands of corporate refugees have started their own small businesses, while hundreds of others former executives have purchased business services franchises. Warren Barney has been a vice president with a $300 million corporation; now he's a Pak Mail franchisee in Anaheim Hills, CA. "This isn't rocket science," he says, "but it is a good, clean business without a lot of government regulations,"
To stay competitive in today's expanding marketplace, business services franchises must offer enhancements, products or services that make them stand out, says Mr. Wilkerson. For Mail Boxes, Etc., a San Diego, CA franchisor or postal centers, that something extra is the MBE Business Express, self service business centers in hotel lobbies that are open 24 hours a day, seven days a week. Each Business Express contains a computer, fax machine, copier and printer, all of which hotel guests can activate with a credit card. A direct dial phone links the center to the nearest Mail Boxes, Etc. franchisee.
Market Strength
Comprehensive Business Services, an accounting franchise in Mission Viejo, CA, expanded its services by buying up other companies and changing its name, to Century Small Business Solutions. Franchisee Joseph Donahue in Denver says he can now offer his 300 customers help with workers' compensation coverage, health insurance, and retirement planning as well as tax and payroll services. "Each new service we can provide makes us stronger."
AlphaGraphics, Inc., a print shop franchise in Tucson, AZ is helping its franchisees expand their markets – by thousands of miles. One AlphaGraphics customer in Little Rock, Arkansas, for example, drops off sales presentation materials on his way to the airport. By the time his plane lands in Brazil, freshly printed transparencies and brochures are waiting for him at an AlphaGraphics in Sao Paulo. Chuck Werninger, the Little Rock franchisee, says his franchise company's secure electronic network, AlphaLink WorldWide, lets him service global accounts through 82 overseas locations.
That worldwide reach works both ways. IB Your Office International, a German company that franchises office centers for home-based entrepreneurs and business travelers in 40 countries, is expanding into the U.S. Such international competition will force U.S. retail and services franchises to be even more innovative in the future, Mr. Wilkerson predicts.
In the meantime, Jim Carpenter, the founder of Wild Birds Unlimited, will continue to sell franchises to bird lovers and the occasional bored dentist. The company he started in 1981 has grown to 252 units and bird feeding nationwide has grown into a $4.5 billion industry. "We like to think we're making it easier for the 52 million Americans who feed wild birds to buy specially blended birdseed," he says. "But there's really only one relationship in this business that counts – and that's the one we have with our end users, the birds."